Diversifying Therapies
Patient-tailored Therapies
Greg Bensch, MD
Allergy Immunology and Asthma Group

When launching your infusion practice you may want start slow and offer therapies specific to a single disease state. As you become more comfortable with managing your IV services, you may consider gradually expanding the therapies you infuse and the disorders you treat. The diagram below shows other disease states that you can also consider treating via in-office IV services.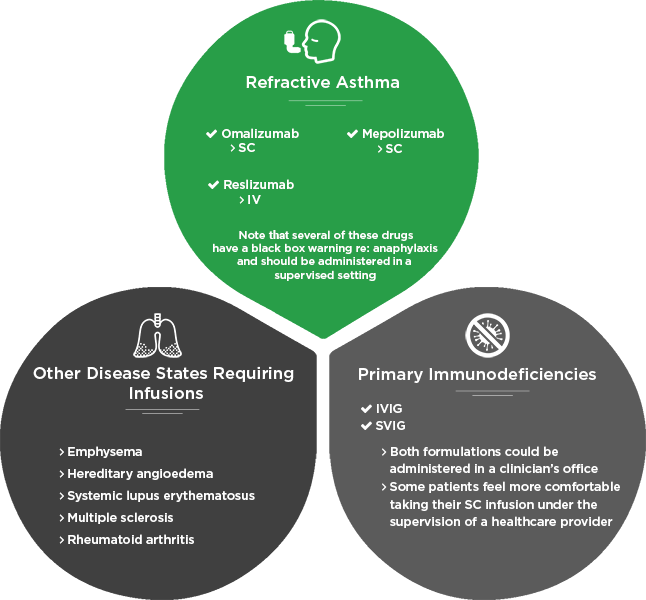 Expanding Your Infusion Offerings
You may want to consider a few more low-risk ways to expand your infusion offerings.
Clinical trial enrollment. One way to maximize use of your newly established infusion services is to participate in clinical trials for new therapies.
Leasing your infusion suite to other practitioners. Dermatologists, rheumatologists, and infectious disease specialists may offer a potential source to generate additional income during periods when you are not using your infusion suite.